HemiLab DSM - Digital Store Map 
HemiLab DSM solution is a system capable of efficient management of price labels in a shop thanks to a unique combination of software and hardware. Implementation of the system allows its users to reduce costs connected with product label updates and increase the marketing value of shelf edge labels.
The system is based on a digital store map, which is a virtual representation of the shop including all shelves, passageways and product exposition areas. The DSM stores information on the exact location of every product on every shelf.
Our system is a key element in any store environment which requires:
Up-to-date product information with regard to:


   

- product price and description 




   - promotion information


   - product location in the retail area


Optimized picking

Optimized product placement in the retail area
Digital Store Map is a digital representation of the store's sales area. The map of the store is a digital representation of the retail area including all the furniture, passageways, stands and other product exposition areas.
The application is interfaced with the retailers back-office systems and stores information of all products in the shop in one database. Thanks to this architecture the system is always up-to-date with the product parameter changes such as price, name, EAN, promotion etc.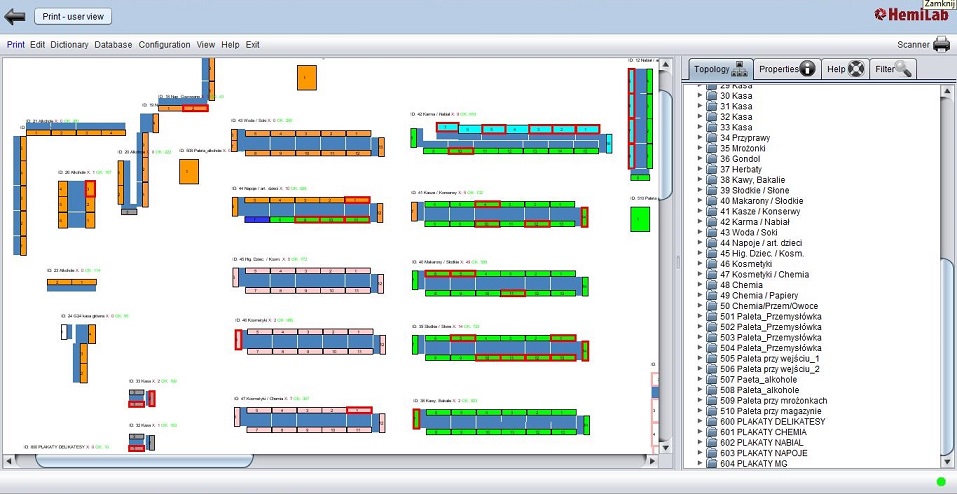 The DSM application allows the retailer to add and manage:
Shelves, product exposition area, 
Labels for single item and item group
Product location and  labels in exposition area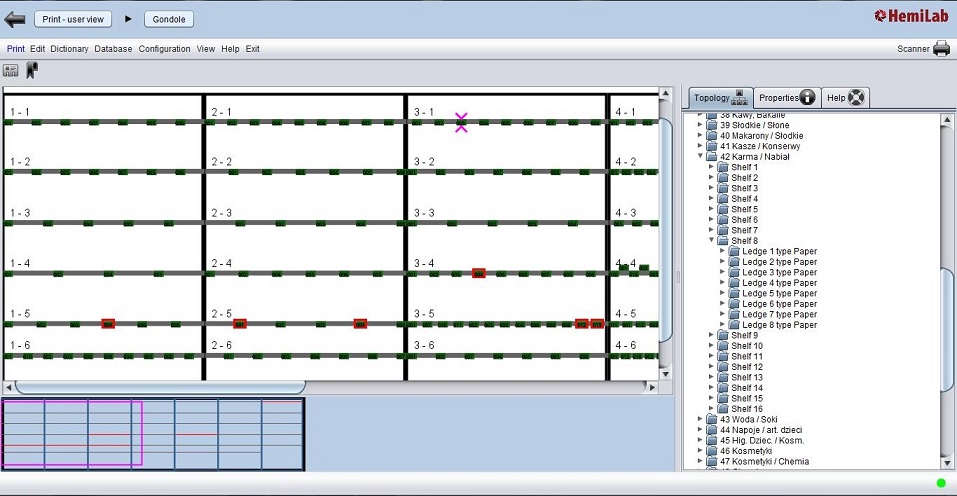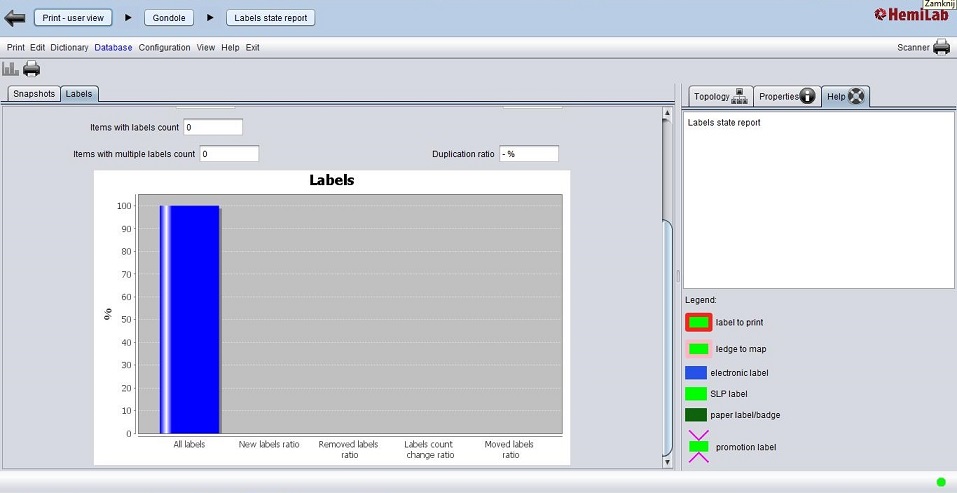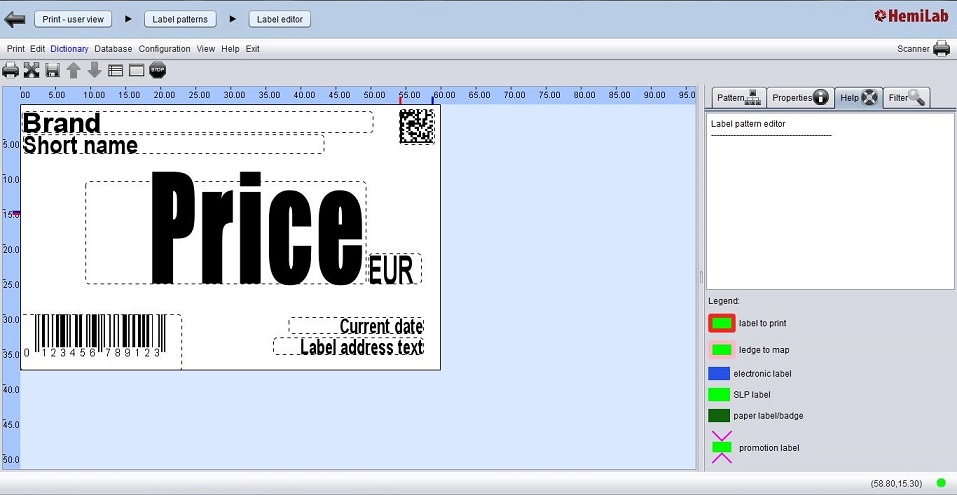 The advantages of DSM System: 
speeding up the label update process up to 6 times
elimination/minimalisation of store staff errors
integration of both printed and electronic shelf edge labels with IT systems
decreasing the cost of label update management
taking advantage of the product information in relation with the staff and the customer
new quality of label graphics (season labels, promotion labels, etc.)
sppeding up the realization of marketing campaigns
additional marketing capabilities
implementation of information /marketing kiosks and mobile phones
professional optimalization of product placement in a shop
detection of missing products on shelves - disappearance of commodities
advanced reports (Missing products, price changes, reality with planogram comparison...)