Offer
DAISY PLUS zone
Six V2V stations with SPINAKERR 10SA heads and assistant application installed on tablet. The center table is used to put tablet away for charging and as an option for wireless barcode scanner. 
The back touchscreens on the POS heads allow you to quickly view transaction statis an resolve any customer probelms.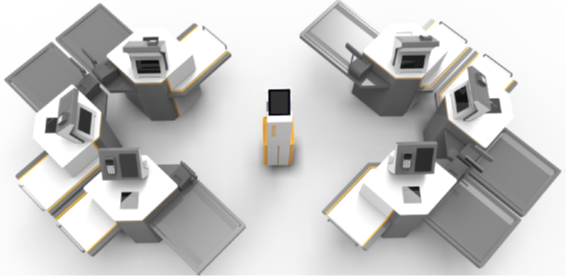 Verification sensors built into the product placement area.